Insurance Claim Help
Do You have Property Damage? Let us help you get the money you deserve! Don't settle what insurance company offers you if you don't understand the policy. We are licensed and bonded public adjusting company which most important provides representation to homeowner and Business owners who don't understand the policy,coverages and material cost to repair  there property after damage . We will come to you and evaluate and review your policy, Create an Estimate of damage and negotiate with the insurance company for a maximum settlement your home deserves. No Recovery No Fee. Insurance company Have their own adjuster why don't you.
Don't  fight the insurance company on your own.
Residential and Commercial loses
Flood Damage,Water Damage,Fire Damage, Roof Leak,Vandalism, Sink holes.
WE CAN HELP!!
[representyouinsurancepolicies]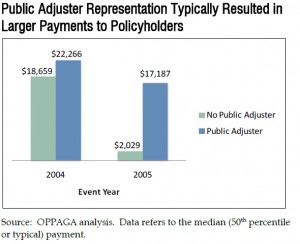 SPEAK TO A LIVE PUBLIC ADJUSTER!
CALL FOR A FREE INSURANCE CONSULTATION
1-888-550-9336
A licenced public insurance adjuster is available right now to discuss your claim.

Insurance Companies have their own adjusters,
Why don't you?