Commercial Claims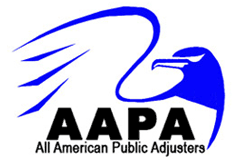 At All American Public Adjusters, our goal is to help you when disaster strikes. We will come to you and evaluate your property damage along with your policy information. We will assist you with properly reporting your loss to your insurance company. We will then prepare an estimate for your insurance carrier and work with your insurance adjuster to get you the maximum settlement.



All American Public Adjusters have years of experience handling property damage claims.
Our company is extremely knowledgeable and experienced with reference to
property damage, code requirements, law changes, and insurance policies.

Commercial Property Damage Claims
Businesses are vulnerable to devastating financial losses should they suffer property damage, as this can bring a company's operations to a complete stop. Commercial property owners need to respond quickly to address the loss.  Most business owners have commercial property insurance policies in place to finance these repairs, but frustratingly, some insurance companies do not fully reimburse business owners or they deny claims. The professional team at All American Public Adjusters, helps business owners daily with their insurance claim needs.  Due to the nature of a commercial claim, hiring a Public Adjuster will ensure that your business is full reimbursed for any and all damages.  Some of the types of business that we help in settling loss are as follows:
Restaurants
Hotels/Motels
Condominium Buildings
Apartment Complex
Town home Communities
Shopping malls
Small Business Buildings
Farms
Without proper planning and expertise, a business owner may not fully recover the loss that occurred to the commercial property.  We can help you by evaluating your commercial policy and ascertain the greatest approach to settle your claim.   The experts at All American Public Adjusters are knowledgeable licensed adjusters that can help maximize your claim and minimize the stress. Unlike residential claims, commercial claims consist of vital business recovery decisions, damage mitigation, business interruption calculations, and loss detail for your insurance carrier.  Let the insurance experts take over your claim and give you peace of mind that your business will be covered.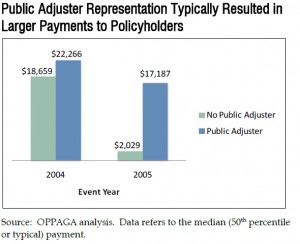 SPEAK TO A LIVE PUBLIC ADJUSTER!
CALL FOR A FREE INSURANCE CONSULTATION
1-888-550-9336
A licenced public insurance adjuster is available right now to discuss your claim.

Insurance Companies have their own adjusters,
Why don't you?