Oklahoma Tornado Public Adjusters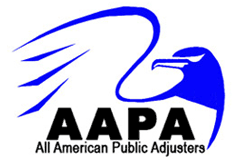 At
All American Public Adjusters
, our goal is to help you when disaster strikes. We will come to you and
evaluate your property damage
along with your policy information. We will assist you with
properly reporting your loss
to your insurance company. We will then prepare an estimate for your insurance carrier and work with your
insurance adjuster
to get you the
maximum settlement
.
All American Public Adjusters have years of experience handling property damage claims.
Our company is extremely knowledgeable and experienced with reference to
property damage, code requirements, law changes, and insurance policies.

A two-mile wide supercell storm released a tornado in Shawnee, Oklahoma just outside Oklahoma City today ripping roofs off buildings, leveling homes and leaving massive destruction.  At least one school was in the tornado's devastation zone in Moore, Oklahoma. The tornado was estimated to be at least two miles wide at one point as it moved through Moore, Oklahoma suggesting the possibility of more than 171,000 people in the path of the storm.  The National Weather Service said the tornado was on the ground for nearly 40 minutes, with the first tornado warning coming 16 minutes before it touched down. The preliminary damage rating on the enhanced fujita scale was EF4 — the second most-powerful type of twister — and carved a 20-mile path through Newcastle, Moore and South Oklahoma City.
The severe weather came after tornadoes and powerful storms ripped through Oklahoma and the Midwest earlier Sunday evening into early Monday morning, leveling homes in or near Carney, Bethel Acres and Norman, overturning damaging roofs and trees in southeast Edmond.  Gov. Mary Fallin declared a state of emergency for 16 counties, noting initial reports of damage in numerous communities including Bethel Acres, Carney, Edmond, Little Axe, Norman, Shawnee and Wellston.
If you are in one of the cities or counties that have experienced damage.  It is important to act immediately to ensure that you get fully reimbursed for your loss.  When devastation hits, All American Public Adjusters works for you to maximize your insurance claim and minimize your stress.  A team of trained professionals will handle the entire claim process for you.


We Will Represent You and Handle Your Claim


File or Re-Open Existing claim
Investigate and Document Claim
Inspection with Insurance Company
Negotiate the Maximum Insurance Claim Settlement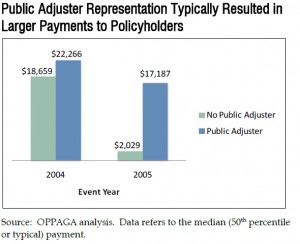 SPEAK TO A LIVE PUBLIC ADJUSTER!
CALL FOR A FREE INSURANCE CONSULTATION
1-888-550-9336
A licenced public insurance adjuster is available right now to discuss your claim.

Insurance Companies have their own adjusters,
Why don't you?