Fire Damage Insurance Claims Handled with Public Adjusters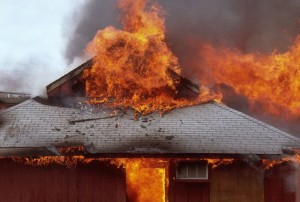 On a daily basis, families witness the types of horror and damage that a house fire affects. Unfortunately, many people do not understand or realize the true nature of fire and what it can do. Every year more than 4,000 Americans die and approximately 20,000 people are injured in fires. If more people were aware of how to prevent fires, less and less incidents would occur.
According to the National Fire Protection Association (NFPA), there are a few simple facts that homeowners should know in order to reduce fire deaths:
Fire is FAST! (There is little time!)
Most fires occur in homes where people are usually asleep. If you happen to wake up to a fire, you have very little time to take valuables because fire spreads very quickly, and the smoke from the fire is extremely thick. In 30 seconds or less, a small flame can become completely out of control and turn into a major fire. The only time you have is to escape!  Don't focus on your belongings; focus on you and your family arriving safely out of the house.
Fire is HOT! (Heat from a fire is more dangerous than flames.)
When a fire hits a room, temperatures can be 100 degrees at floor level and up to 600 degrees at eye level – the heat alone can kill individuals. Inhaling this level of heat can have an extremely damaging effect on your lungs.  Additionally, this level of heat can even melt the clothing you wear to your skin. Once a fire hits a room, everything can ignite at once in under 5 minutes, which is also known as a flash over.
Fire is DARK! (Fire isn't bright, its PITCH BLACK!)
Fire begins by looking like a bright light, and rapidly produces black smoke and total darkness. Because of the extreme darkness, if you were to wake up to a fire, you may be blinded, perplexed, and unable to find your way around your own home.
Fire is Deadly! (Flames kill less people than Smoke and Toxic gases.)
We all need oxygen to breathe, but when a fire hits, it uses up all of the oxygen you need and ends up producing fatal smoke and poisonous gases. Because the fumes are colorless and odorless, they can get you into a deep sleep before the flames even reach your door and cause you not to wake up in time to evacuate your home.
In the event of a fire remember that time is not on your side and every second counts. Be sure to evacuate your home first, and then call for help. Be sure to design a fire evacuation plan for your home to meet outside. Make sure that you each member of your family has two known ways of escaping in case there is a fire. Also, try to practice this with your family and remember to always crawl low under the smoke and keep your mouth covered. Never return to your home for any reason. Your life will be at risk. Lastly, be sure that your home fire alarm is working and be sure to test it regularly. It will increase your chances of surviving a fire!
Our Adjusters Have Handled a Variety of the Following Types of Fire Damage Losses:
Commercial Fires, Condominium Fires, Residential Fires, Business Fires, Chimney Fires, Electrical Fires, Kitchen Fires, Cooking Fires, Barbecue Fires, Grease Fires, Smoke Damage, Brush Fires, Fires from lightning, Near Total Loss Fires, Rental Apartment Fires, Arson, Heater Malfunctions, Fireplace, Fire Exposure, (from your house of your Neighbors), Cooking appliances, Accidental Fires (eg. cigarettes, child mishaps, etc)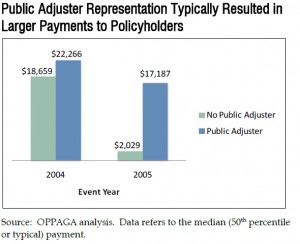 SPEAK TO A LIVE PUBLIC ADJUSTER!

CALL FOR A FREE INSURANCE CONSULTATION



1-888-550-9336
A licenced public insurance adjuster is available right now to discuss your claim.


Insurance Companies have their own adjusters,

Why don't you?