Emergency Response

Disaster strikes, now what?
The first 24 hours is the most important time of your claim. During this time it is important that you contact us immediately. This is the reason All American Public Adjusters, Inc provides our client with 24 hour emergency response. This will allow us to be able be with your claim from the beginning. We will assist in surveying the damage and opening a claim. We can not stress the importance of have a public adjuster on your side as early as possible into your claim. We will also assist in finding a qualified vendor to repair your damage from our extensive list of proven vendors. Each vendor is highly recommended from previous customers.
Do not hesitate to contact us, All American Public Adjusters, Inc to look out for your best interests.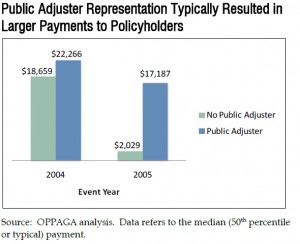 SPEAK TO A LIVE PUBLIC ADJUSTER!
CALL FOR A FREE INSURANCE CONSULTATION
1-888-550-9336
A licenced public insurance adjuster is available right now to discuss your claim.

Insurance Companies have their own adjusters,
Why don't you?