Residential Claims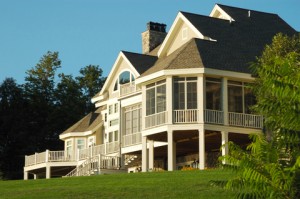 All American Public Adjuster handle Residential claims big or small we have local  licensed adjuster thru out the country to assist homeowners with their Insurance claim. We will come to you and interpret the policy and see if you have the coverage needed to open a claim. Don't rush to open the claim first find out you if you have the right coverage.        "No Recovery No fee"
Why Hire a Public Adjuster? Public Adjuster were created by the state realizing homeowners and business owners were not familiar with policy language and Coverages.  Representation is the key factor because the burden of proof lies on the policy holder in insurance claims. Insurance companies will send their own adjuster you should have one representing your best interest.

What is Covered on a Homeowners Policy?
A basic homeowners insurance policy will cover the following types of loss:
Fire, Wind, Water, Hail,Sink Holes, Roof Damage,Plumbing problems & Flood Damage

Additional Living Expenses
Personal Property & Contents

Dwelling & Building

If your home acquires loss your insurance company is liable to cover the loss.
If your property is not safe for occupancy, keep receipts for all additional living expenses associated with your relocation, such as emergency shelter, clothing, and food. These extra costs will be covered under your policy.
In addition, any damaged items that occur due to the loss will be covered.  It will be important to document any personal property that is damaged.  If possible, take photographs of the damage, and don't for get to list everything!
Lastly, your dwelling is covered by your insurance policy.  This includes any structural damage to your home or other buildings on your premises, like a garage, tool shed, or in-ground swimming pool in addition to your home.  If you acquire any damage to any structure, your insurance company is liable for the damages.
What Isn't Covered on a Homeowners Policy?
Trees and Shrubbery/Debris Removal
Trees, shrubs, and other plants are insured on a limited basis.  Make sure you speak with your agent concerning the amount of coverage you have if any.
Water Damage
Homeowners policies do not cover flood damage, but they do cover other kinds of water damage. For example, they would generally pay for damage from rain coming through a hole in the roof or a broken window, as long as the hole was caused by strong winds or any other covered exposure listed in the policy. If there is water damage, check with your insurance company representative as to whether it is covered. (Flood insurance can be purchased as a separate policy in addition to your homeowners policy.)
Neglect
If your insurance company can find any reason to file your claim as neglect then they can deny your claim.  Make sure that if damage occurs that you deal with it promptly.  Also, maintenance – general upkeep – is essential to get reimbursed for loss.
Common Types of Residential Claims:
Storm Damage

Hail/Wind/Water Damage

Fire Damage
Water Damage

Pipe break
A/C Leak
Dishwasher Leak
Theft/Vandalism Damage
Roof Leaks
Get the Experts Involved
The claim filing process and ensuring full reimbursement can be a stressful and complicated process.  Hiring a licensed Public Adjuster at All American Public Adjusters, will maximize your insurance claim and minimize stress.  The professional team at AAPA will take over your claim and give you peace of mind in the midst of loss.
[representyouinsurancepolicies]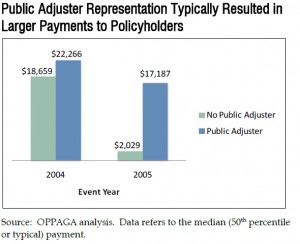 SPEAK TO A LIVE PUBLIC ADJUSTER!
CALL FOR A FREE INSURANCE CONSULTATION
1-888-550-9336
A licenced public insurance adjuster is available right now to discuss your claim.

Insurance Companies have their own adjusters,
Why don't you?