Hurricane Damage Claim Recovery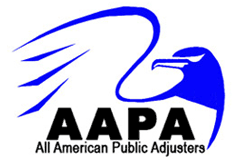 At
All American Public Adjusters
, our goal is to help you when disaster strikes. We will come to you and
evaluate your property damage
along with your policy information. We will assist you with
properly reporting your loss
to your insurance company. We will then prepare an estimate for your insurance carrier and work with your
insurance adjuster
to get you the
maximum settlement
.
All American Public Adjusters have years of experience handling property damage claims.
Our company is extremely knowledgeable and experienced with reference to
property damage, code requirements, law changes, and insurance policies.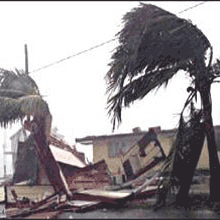 Hurricane Damage
Hurricanes and Tornadoes can lead to disaster for your personal or commercial property. Whether your claim was denied or underpaid you deserve a fair insurance claim settlement. Contact a public adjuster to know your legal options.
Regardless of the type of damage that you have experienced in your home of commercial property a licensed public adjuster can help you collect more money on your insurance claim.
Even if your insurance claim has been denied by the insurance company an All American Public Adjuster can help you reopen a claim with your insurance company.
If your insurance company settled your claim and sent you a check which did not completely cover your damages you have a legal right to receive a free consultation to see if your claim can be reopened in order to receive a fair settlement for your property damage claim.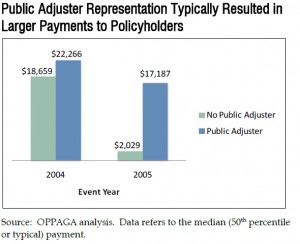 SPEAK TO A LIVE PUBLIC ADJUSTER!
CALL FOR A FREE INSURANCE CONSULTATION
1-888-550-9336
A licenced public insurance adjuster is available right now to discuss your claim.

Insurance Companies have their own adjusters,
Why don't you?