West Virginia Public Adjuster -Fire Damage & Water Damage Claim
At All American Public Adjusters in West Virginia, our goal is to help you when disaster strikes. We will come to you and evaluate your property damage along with your policy information. We will assist you with properly reporting your loss to your insurance company. We will then prepare an estimate for your insurance carrier and work with your insurance adjuster to get you the maximum settlement. Our company has years of experience handling property damage claims. Our company is extremely knowledgeable and experienced with reference to property damage, code requirements, law changes, and insurance policies.Don't Forget the burden of from lies solely on the policy holder. Insurance company has there own adjuster why don't you.

Why Use Public Adjuster in West Virginia :Studies show using a public adjuster in West Virginia has resulted in higher insurance claim settlements to the policy holder. All American Public adjusters in West Virginia works soley on the behalf of the policy holder not the insurance company.
Goal: Public Adjuster will examine your fire damage loss and determine the cause of loss and make sure its a covered loss in your insurance policy before opening a claim. Public adjuster goal is to write up an estimate and negotiate on the damage with your insurance company to get you the maximum your home deserves.
It is critical to document and report the loss immediately after Water Damage & fire Damage claim in order to prevent a claim denial. Insurance companies will send their own adjuster to your home, and it is important to have someone representing your best interest. Don't let the insurance company dictate the loss – remember the burden of proof solely lies on you. Let us prepare your estimate so we know how much is owed to you for your insurance claim damage.
We Will Represent You and Handle Your Claim
File or Re-Open Existing claim
Investigate and Document  Claim
Inspection with Insurance Company
Negotiate the Maximum Insurance Claim Settlement
Insurance companies have a professional insurance adjuster representing them in the claim.  Home owners have the same opportunity to hire a professional adjuster who has THEIR interests in mind.
As Public Adjusters in west Virginia we have professional experience in handling many types of claims:
Fire Damage claims
Water Damage Claims
Wind claims, Roof Damage Claims, Hail Damage Claim
Vandalism Claims,

Flood Damage
Plumbing Claims – Slab Leaks, pipe break, pipe leaks
All American Public Adjusters in West Virginia

Charleston, Huntington,Parkersburg, Morgantown, Wheeling, Weirton and Fairmont.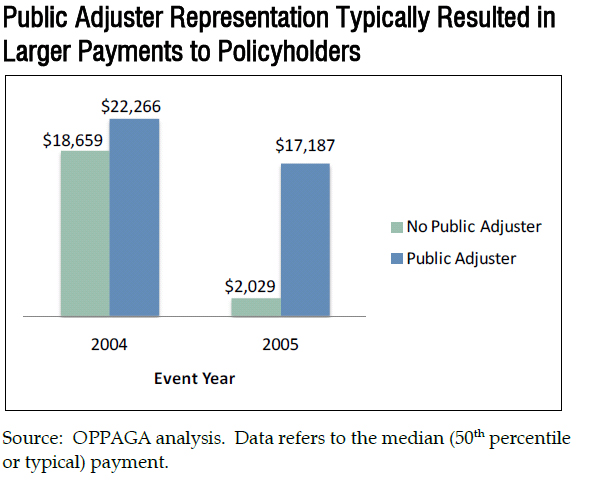 CALL FOR A FREE INSURANCE CONSULTATION
Call Today!
(888) 550 – 9336
Insurance Company have their own adjusters why dont You!